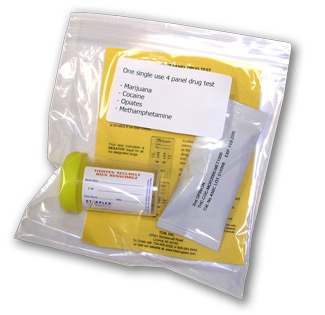 The Chesterfield Township Police Department provides home drug test kits to the community at a low cost for the purpose of testing school age children for alcohol and illegal drugs. All test kits come with full instructions on how to administer. To purchase a drug test kit you must be 18 years of age or older.
Test kits are supplied in a manner that allows parents to test their children free from worry that there will be law enforcement follow-up, arrest or prosecution. This kit is user-friendly and allows parents to have their questions answered, without the direct involvement of law enforcement. Parents who determine that there is a drug problem can seek help of their own choosing or may request referral information from the police department.
PROCEDURE FOR OBTAINING DRUG KITS
Kits are available from the Chesterfield Township Police Department Records Department.
OFFICE HOURS – Monday, Wednesday and Friday 8am – 4:30pm
Tuesday and Thursday 1:30pm – 4:30pm
Drug test kits will be sold at cost. Currently the prices are:
1. Alcohol … $4.00
2. Ecstasy … $4.00
3. Marijuana … $4.00
4. Nicotine … $4.00
5. Methamphetamine $4.00
6. Cocaine, Opiates, Methamphetamine … $12.00
7. Marijuana, THC/Cocaine, Codeine, Vicodin, Amphetamines, Barbiturates, Benzodiazepine, Morphine/Opiate, Methamphetamine, Oxycontin … $14.00
To assure that the purchaser remain anonymous, only cash will be accepted as payment.