Chesterfield Township Police and Fire Departments were dispatched this morning at 6:28 AM to an injury traffic crash on Gratiot Ave, north of Carriage Way Dr. The first responders found a damaged Chevrolet passenger car and a heavily damaged Harley Davidson motorcycle. The crash was blocking the southbound Gratiot Ave lanes.
The Chevrolet was driven by a 35 year old Mount Clemens resident, and the Harley Davidson was driven by a 49 year old Chesterfield resident. The initial crash investigation shows the driver of the Chevrolet turned left in front of the motorcyclist, resulting in the crash. The Mount Clemens resident suffered minor facial injuries, and the Chesterfield resident is currently in critical condition at a local hospital.
The Chesterfield Township Detective Bureau and Chesterfield Crash Investigators are currently investigating the crash. Northbound and southbound Gratiot Ave lanes were closed to traffic for 2 ½ hours for crash investigation, but have since reopened.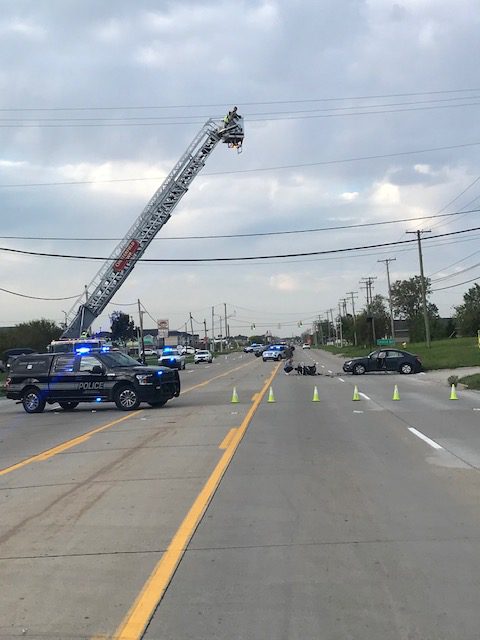 Comments
comments