UPDATE 05/12/2023
The Chesterfield Twp Police Detective Bureau has spent many hours investigating this Hit and Run crash which caused serious injury to a seven year old girl. A suspect has been identified and the Kia K5 that crashed into the little girl has been impounded. The suspect is a 28 year old male from New Haven Michigan. With help from the public and much time and energy spent by the investigating detectives resulted in this suspect being identified. The suspect is now cooperating with this continuing investigation. Criminal charges will be presented to the Macomb County Prosecutor's Office early next week. Thank You to all that helped in this tragic hit and run. Fortunately the little girl is at home healing with her family and expected to be OK with much continuing medical
UPDATE 05/03/2023
The Chesterfield Township Police Detective Bureau has been spending much time investigating this Hit-and-Run crash that caused serious injury to a 7 year old girl in the evening of Apr 27th, 2023 in the area of Gratiot Ave and 23 Mile Rd.
The suspect vehicle has been narrowed down to a 2020 to 2022 Kia K5 light in color. This vehicle will have minor driver side headlight damage.
If you have any information on this Hit and Run traffic crash please call Det. Lee 586-949-3426
See photo of a Kia K5 below: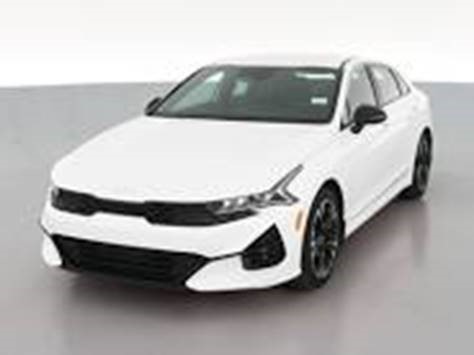 ---
ORIGINAL POST:
On Thursday April 27th at approx. 9:00 pm, Chesterfield Township Police were dispatched to a hit-and-run pedestrian accident resulting in injuries on Gratiot just north of 23 Mile Rd. The officers found that a vehicle struck a 7-year-old girl, when she was attempting to cross the street with her older sister. It was discovered that the child had suffered significant injuries. The vehicle that struck the child did not stop and fled on north bound on Gratiot Ave.
The victim was cared for by Chesterfield Township Fire / Rescue personnel and she was transported to an area hospital by Medstar Ambulance. The child is currently in critical but stable condition.
The Chesterfield Township Police Crash Investigators and the Detective Bureau are investigating the hit-and-run crash involving the child pedestrian. The suspect driver is unknown. The initial crash investigation shows the suspect vehicle to possibly be a white or black 2020 to 2022 Kia Optima sedan and should have light damage to the front of the vehicle.
If you have any information about this hit-and-run investigation, please contact Detective Lee at 586-949-3426.
Comments
comments