UPDATE 06/27/2017:
SUSPECT: Luis Lopez-Torres, a 24 year old Chesterfield Township man.
Luis Lopez-Torres was identified as the unknown suspect captured in the photo. He was arrested shortly after the incident was reported and ultimately charged with "Disorderly Conduct-Urinating in Public" (90 day misdemeanor). He was arraigned at the 42-2 District Court in New Baltimore and later released on a personal bond. His next court date is scheduled for July 5th at 9:00am at the 42-2 District Court.
UPDATE 06/20/2017: The suspect has been apprehended and is currently in custody.  Thank you
On Monday (6-19-17) at approximately 3:30pm, a passing motorist observed this unknown male standing alongside a home in the 25900 block of Rose Street. The motorist stated the male appeared to be exposing himself while looking into the window of the home. The motorist took a photo of the man and yelled out to him, and the man walked away from the home. Chesterfield Township Officers responded to the area and were unable to locate the individual. Officers determined the blinds to this window were closed and they received no response at the door from the homeowners. Anyone with information regarding this individuals identity is urged to call Detective Chris Delor at (586) 949-3375.
Suspect: Described as a stocky Hispanic male, 20 to 30 years old, wearing an orange t-shirt and black and gray shorts.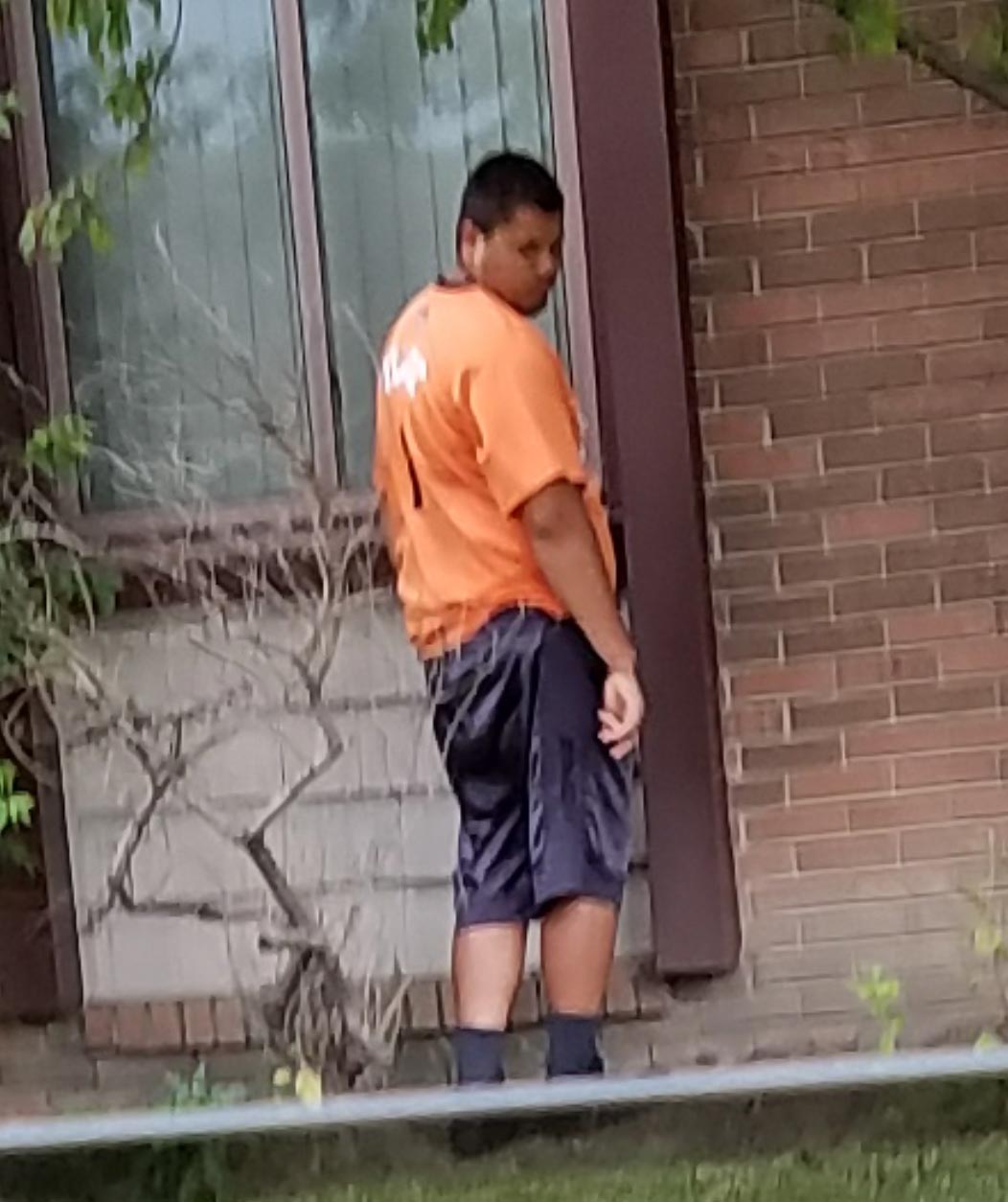 Comments
comments