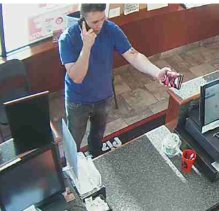 UPDATE: Thanks to tips from the public on this post, a 21 year old man from Sterling Heights has been identified as the suspect responsible for taking the woman's wallet from Marco's pizza on March 16th, 2017. During an interview with investigators the suspect stated that he was in desperate need of gas money and made a "bad decision" when he observed the unattended wallet on the counter. Charges are pending.
The Chesterfield Police Department is currently investigating a larceny of a wallet. The incident took place at the Marcos Pizza located at 48700 Gratiot on 05-16-17.
A customer had accidentally left her wallet on the counter at the store after picking up an order. At approx. 5:11 pm a white male enters Marcos, takes the wallet and leaves without placing an order. The suspect appears to be in his 30's/ 40's , 190-210 lbs , 5"10' – 6"1' tall, brown hair with tattoos on his left upper arm.
Anyone with information please call Detective Delor at 586-949-3375.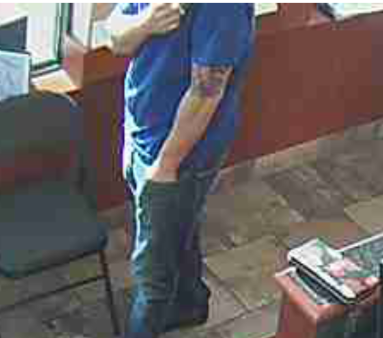 Comments
comments