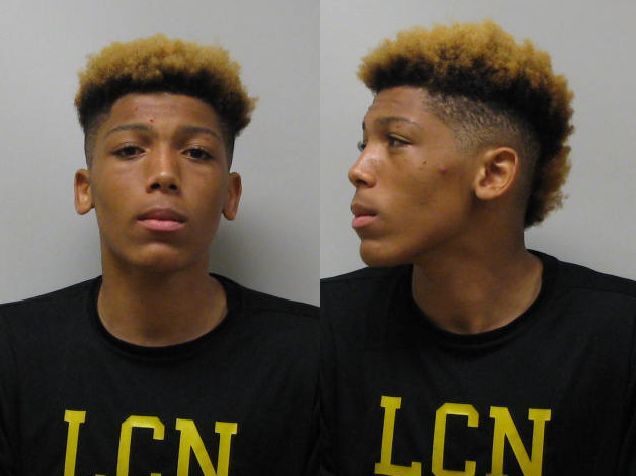 SUSPECT: Eric Dwayne Murray, a 17 year old male from Chesterfield Township.
On Tuesday morning (6/14/16), at approximately 7:30am, a resident of the 52800 block of Mary Martin heard a loud noise coming from the inside of his attached garage. He entered the garage (from the doorway that leads into the home) and observed an unknown male beginning to wheel his 18 speed bicycle down the driveway (the bicycle had previously been hanging from a hook mounted in the ceiling). The resident yelled at the suspect and the suspect immediately dropped the bicycle and began running between the houses. The resident called 911 and gave a detailed description of the suspect. Multiple Chesterfield Township patrol units responded and the suspect was ultimately located walking on 24 Mile Road, east of Gratiot. His clothing, from head to toe, including his backpack, were an exact match as described by the homeowner and the suspect was placed under arrest. He was initially adamant with the arresting Officers that he had not been on Mary Martin and that he was just coming from the "7-11", but later during questioning with Detectives at the Chesterfield Police Department, admitted that he had indeed entered the open garage intending to steal the bicycle.
After review by the Macomb County Prosecutors Office, Eric Murray was arraigned at the 42-2 District Court in New Baltimore on the charge of: "Breaking and Entering–Entry Without Breaking With Intent" (5 year felony). His bond was set at $3,000.00 10% and his next court date is 6/22/16 at 9:00am.
Comments
comments