SUSPECT: Possibly a thin black male, with a light complexion, wearing a hooded jacket.
LOCATION: 34500 block of Lakewood, Chesterfield Twp., Mi.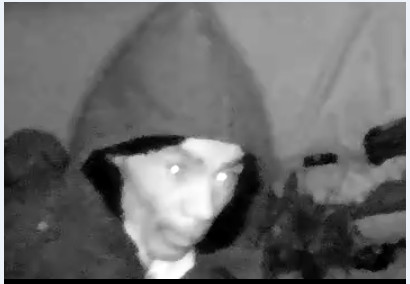 On Saturday morning (09-17-2016) residents woke to discover that unknown suspect/s had entered their unlocked Florida room, while they were sleeping, and had stolen their flat screen television and cable box. The homeowner later checked his home surveillance video and discovered he had captured a small portion of the incident at approximately 3:58 a.m.
Anyone who may be able to identify this suspect is urged to call Chesterfield Township Detective Chris Delor at 586-949-3375.
Comments
comments