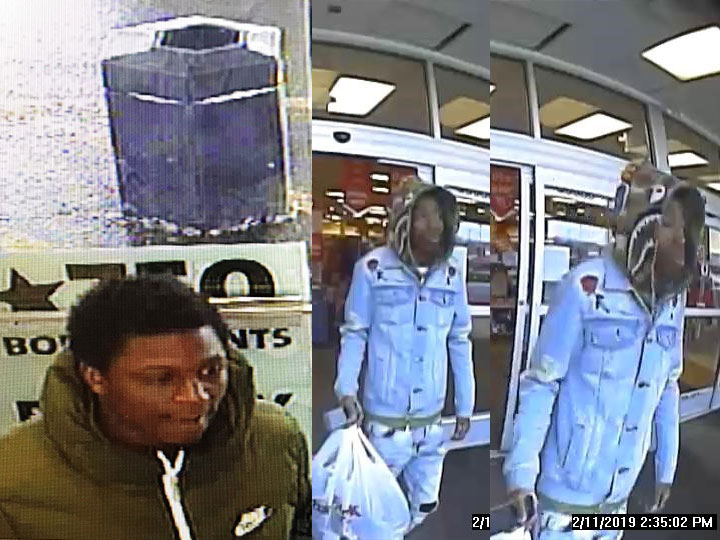 On 02/11/2019, unknown suspects went into the TJ Maxx and Speedway located in Chesterfield.  The male suspect used a cloned credit card to make purchases.  The suspect was able to complete several different transactions.  Victim made a report with the Chesterfield Police Department about unauthorized charges on his credit card. Possible suspect vehicle is a Silver/Gray Jeep Compass/Cherokee
Suspect #1:  B/M/20's, wearing a blue jean jacket with roses on the shoulder, blue jeans.
Suspect #1:  B/M/20's, wearing green Nike Jacket.
Location:  TJ Maxx (50383 Waterside Dr) and Speedway (29239 23 Mile Rd)
Anyone with additional information is asked to contact Detective Julian Lee of the Chesterfield Township Police Department by phone at 586-949-3426 or email at jlee@chesterfieldpolice.org
Comments
comments